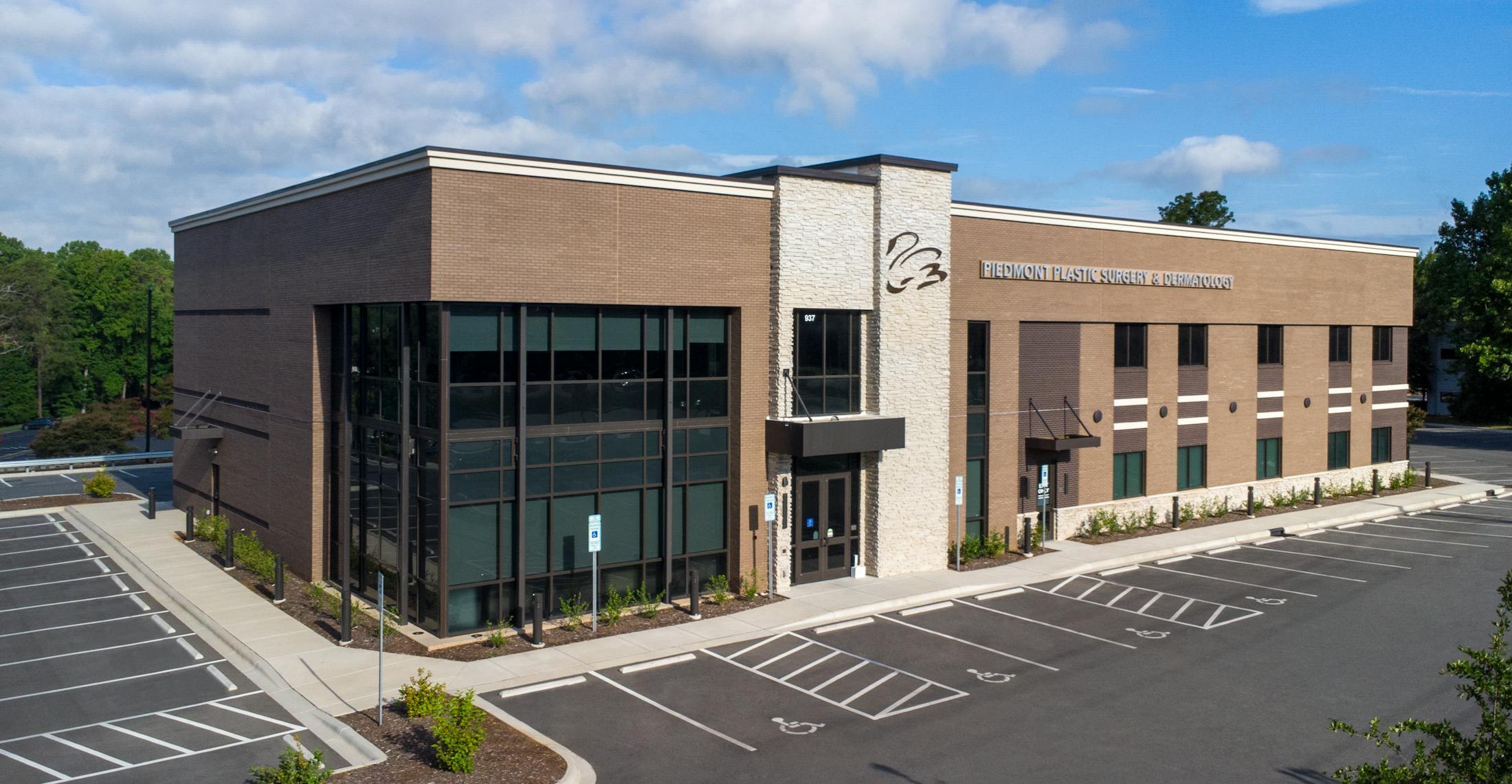 Gastonia/937 Cox Road
Address
937 Cox Road
Gastonia, NC 28054
Map
Hours: Monday - Friday: 8:00am - 5:00pm
Services Offered at this location:
Providers at this location
Thank You For Choosing Our Gastonia/937 Cox Rd. Office!
At PPSD, we understand what it means to be busy. That's why we've created not just one, but 9 outstanding, convenient locations in the Charlotte, NC vicinity. Gastonia is close to Crowders Mountain State Park and Kings Mountain, where gorgeous hiking trails give rise to rock climbing, camping, bird-watching and fishing. Out-of-towners wishing to enjoy North Carolina's stunning nature reserves are in for a treat!
The PPSD Philosophy
Since inception, our goal has been to offer you the largest integrated team of credentialed, experienced plastic surgeons and dermatologists in the nation without sacrificing the intimacy and customized attention found at a smaller boutique practice. Each of our physicians is a highly-vetted expert specializing in a niche skill and is devoted to maintaining the atmosphere of approachability, trust and transparency you have come to expect from our name. From our state-of-the-art Gastonia facilities and our top-of-the-line equipment to our compassionate support staff, we constantly strive for excellence throughout every phase of your visit.
Dermatologists Who "Listen" To Your Skin
Beginning with a detailed skin analysis session, our board-certified, fellowship-trained dermatologists hone in on your greatest skin challenges, providing comprehensive relief with groundbreaking new treatments uniquely tailored to your needs. We boast one of the largest selections of laser treatments in the region, including Fraxel and Pearl laser resurfacing, laser therapy for Vitiligo and psoriasis, and the GentleYAG laser for hair removal. In addition, our dermatologists provide life-changing outcomes with specialty procedures such as CoolSculpting and injectables. Our Gastonia/937 Cox Rd. office is your one-stop shop for a diverse array of aesthetician services as well, like chemical peels, deep pore extraction, lymphatic massage and permanent makeup.
A Focus On Prevention
Keeping you informed is a big aspect of our job. Our doctors continuously make their knowledge, expertise and skill available to the community by appearing on local television shows to discuss new treatments in detail, contributing to journals and magazines, and creating online resources to aid in the prevention of skin cancers and skin damage. Additionally, we partner with local hospitals, oncologists and Mohs specialists to create a unified network of support for skin cancer patients in the Gastonia area.
Book Online
Choose one option below: