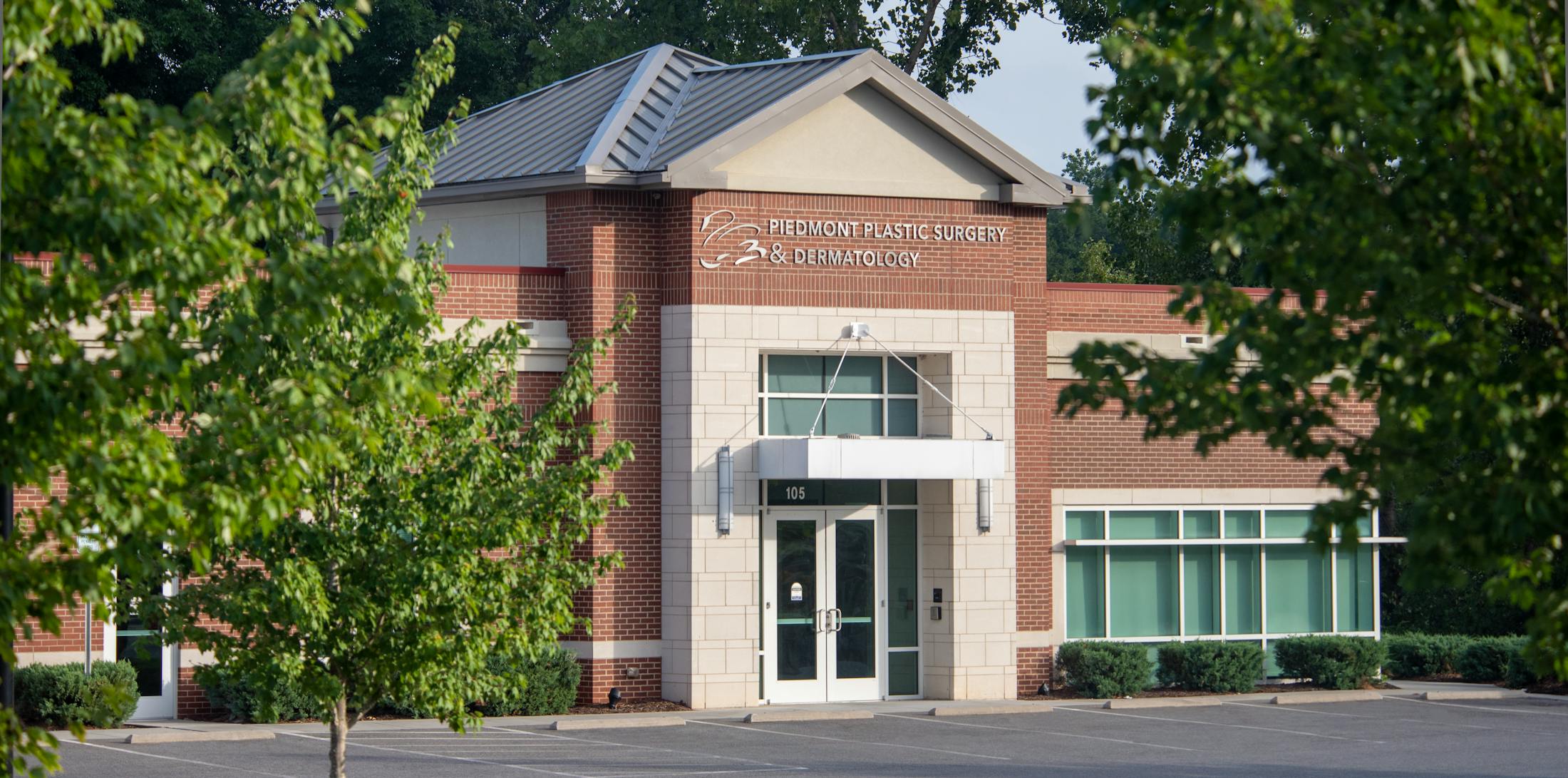 Shelby
Address
105 Delta Park Drive
Shelby, NC 28150
Map
Hours: Monday - Friday: 8:00am - 5:00pm
Services Offered at this location:
Providers at this location
Welcome To Shelby!
In our continuing effort to offer our patients the most convenient quality care in the region, we are pleased to provide services at nine beautiful locations, including the town of Shelby. Home to some of North Carolina's finest musicians, athletes, and politicians, Shelby boasts stunning ball parks and golf courses, thrilling outdoor concerts, and of course, the annual Cleveland County Fair, an event that draws nearly 200,000 visitors each year.
Our Approach
Our Shelby plastic surgeons and dermatologists strive to create a niche, boutique patient experience wherein you receive undiluted personalized attention and care while maintaining access to the wide range of cosmetic treatments only available at a flourishing full-service practice.
Plastic Surgery For The 21st Century
Whether they are seeking breast augmentation, dynamic body contouring or complex facial procedures such as rhinoplasty or surgical hair restoration, Shelby patients requiring aesthetic improvement through cosmetic surgery will find they are in the best of hands at PPSD. From your confidential consultation to the unveiling of your natural, exquisite results, our team of board-certified doctors, RN's and support staff are here to make your journey just as rewarding as the outcome.
Non-Surgical Solutions
Dermatology is our passion at PPSD. Shelby patients have access to powerful breakthrough treatments such as laser therapy, laser skin resurfacing, Coolsculpting, dermabrasion, and injectables like Botox, Restylane, and Juvederm, supplying you with innovative new options for eradicating skin damage, reversing the telltale signs of aging, and presenting your very best face to the world. In addition, our estheticians make PPSD a one-stop shop for restorative facials, waxing, chemical peels, among many other top-of-the-line treatments.
Shelby Mohs Specialist
For Shelby skin cancer patients, our expertise in Mohs surgery and reconstruction is unparalleled. We work with local referring physicians to create a base of support, knowledge and solutions you won't find elsewhere. Prevention is also important to us. Our Mohs surgeon and dermatologists in Shelby focus on educating patients and providing a vast spectrum of resources that can assist the community.
Recovering In Style
Exceptional service at PPSD doesn't end once you leave the office. Our Shelby plastic surgeons and doctors create a unique aftercare plan for your needs, providing medications, instructions for wound care, and a full timeline of what to expect as far as returning to work, exercise, or school. Our resource pages also provide insight into how you can better manage your post-operative experience. Follow-up visits are important, as your surgeon will want to make sure you continue to enjoy your results for years to come.
Book Online
Choose one option below: