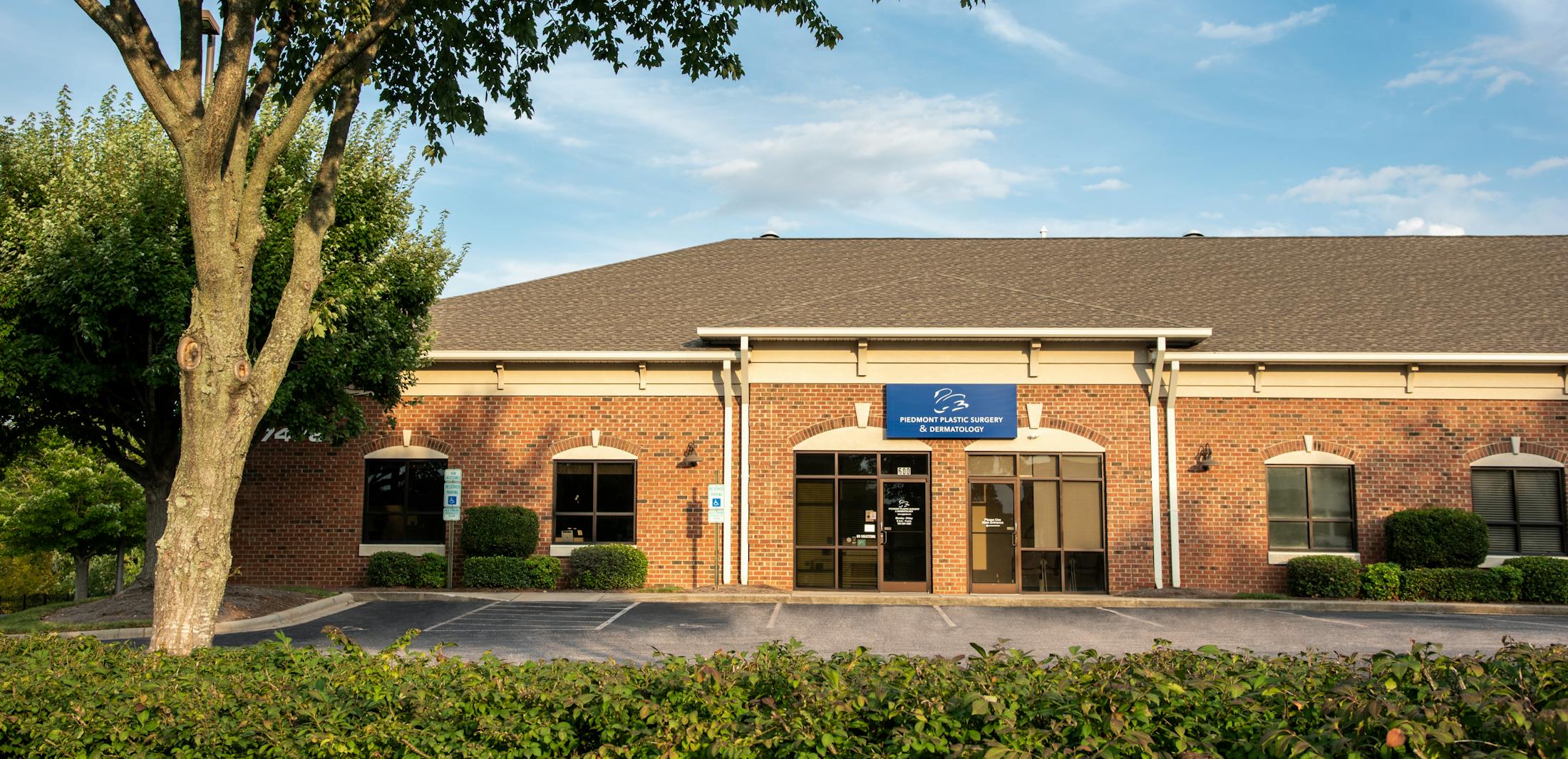 Denver
Address
7476 Waterside Loop Road #600
Denver, NC 28037
Map
Hours: Monday - Friday: 8:00am - 5:00pm
Services Offered at this location:
Providers at this location
Welcome To Denver, NC!
With nine offices conveniently located throughout North Carolina, Piedmont Plastic Surgery and Dermatology strives to increase the quality of life of every member of our friendly and amazing state. Whether you are just arriving at the beautiful lakeside city of Denver or you're a long-time resident, we welcome you to experience the incredible sights, small-town feel, and rich history that Denver has to offer!
Who We Are
At Piedmont Plastic Surgery & Dermatology in Denver, we believe that consistent, professional, and safe practices should be the norm. There should be no question as to the professionalism and competency of surgeons and practitioners when you are placing your body in their hands. To this end, we have created a network of practices with the utmost ethical and professional standards, vetting each surgeon, nurse, and staff member to ensure that only the most competent and talented medical professionals represent our name. We believe that no matter where you live, you should have a dermatologist, aesthetician, or plastic surgeon you know you can trust.
Plastic Surgery That Makes You Look Naturally Amazing
In today's culture, appearance matters, and we want you to look and feel confident. People routinely choose us for their breast augmentations, tummy tucks, mommy makeovers, facelifts, rhinoplasty, liposuction, and other procedures for several key reasons:
Natural results: with only the best plastic surgeons employed at our practices, our results look and feel natural, giving you the confidence you need to enjoy life to the fullest.
Conservative approach: We strive to perform the most conservative surgeries necessary to prove the desired result to minimize downtime and get you back on your feet as fast as possible.
Professionalism, comfort, and transparency: we work to provide full understanding and transparency to each patient – helping you understand each step of the way, able to make the right decisions and be confident that you are doing the right thing.
Professional training and education: Every member of our team has completed the full professional training regimen and fellowships required for certification in their respective fields.
Non-Surgical Cosmetic Procedures
At PPSD, we also offer state-of-the-art non-surgical cosmetic procedures for those who want no-downtime and rapid results to sculpt their bodies and faces. We provide everything from injectables like BOTOX and Juvéderm to laser and heat, light, or cold technologies like Laser Genesis and Coolsculpting. We stay on top of the latest innovations in non-surgical cosmetic technology and strive to bring the newest and best to our patients in Denver, NC.
Effective Skincare
Beginning with a detailed analysis of your skin, our board-certified dermatologists determine the exact underlying situations with your skin and work with you to utilize the best modern technology to address exactly what is bothering you. Our dermatologists provide one of the most comprehensive suites of services in our area – everything from the GentleYAG laser for hair removal to Mohs micrographic surgery for patients who need treatment for skin cancer. If you are concerned that you may have skin cancer, we offer professional skin cancer screening. Whatever it is, you can trust that we will help you take care of it in the best and most effective manner possible.
Training And Education
A crucial part of the confidence and well-being of our patients is their knowledge and understanding of their bodies, how to take care of them and what procedures are available. To this end, we focus on ensuring that our staff shares their knowledge and expertise with our patients in such a way that they walk out the door changed – not only physically, but also mentally stronger and more confident in their ability to take care of themselves.
Why Choose Us
The staff at PPSD are devoted to our patients. We strive to improve the confidence and quality of life of each patient who walks in our door, and we're not satisfied until you are. We boast the largest integrated network of plastic surgeons and dermatologists in the nation who all come together to provide a comprehensive set of both general and niche services. We are the "go-to" place where you can get what you need time and time again, creating a comfort level that only comes with the competence and friendliness that our staff routinely demonstrate. Contact us today and schedule a consultation with some of the best plastic surgeons and dermatologists Denver has to offer.
Book Online
Choose one option below: