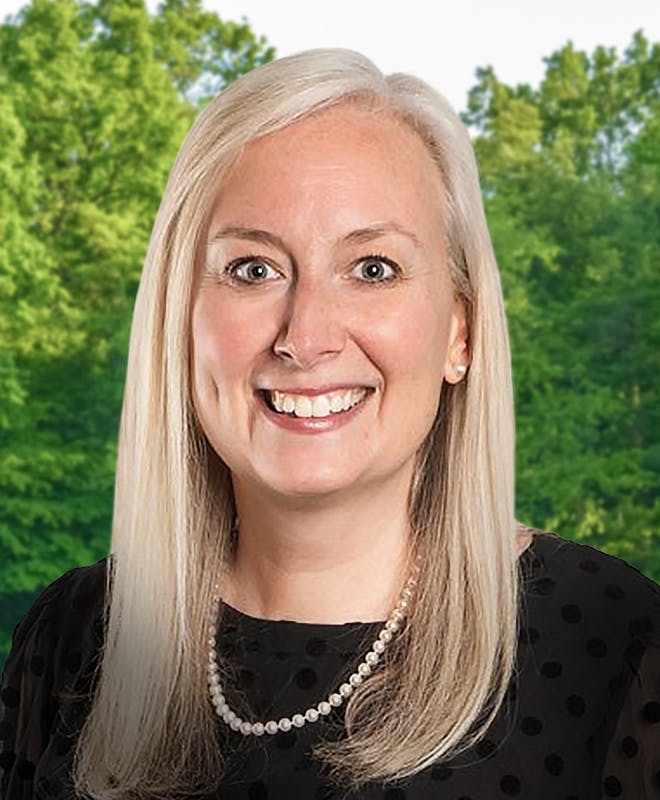 Locations:
Board Certification
American Board of Dermatology
Hospital Privileges
Novant Health Matthews Medical Center, Matthews
Education
MD, Wake Forest University School of Medicine
BS, Biochemistry, summa cum laude, North Carolina State University
Dr. Higgins is a board-certified dermatologist. She received her medical degree from Wake Forest University in Winston-Salem, NC. She completed a residency in internal medicine at Carolinas Medical Center in Charlotte and a dermatology residency at the prestigious University of Virginia. Dr Higgins is a Diplomate of the American Board of Dermatology and works in our Gastonia/Cox Rd. office.
Publications
Pearce DJ, Higgins KB, Stealey KH, Balkrishnan R, Crane MM, Camacho F, Fleischer AB Jr, Feldman SR. Adverse events from systemic therapies for psoriasis are common in clinical practice. J Dermatolog Treat. 2006;17 (5):288-93.
Pearce DJ, Morrison AE, Higgins KB, Crane MM, Balkrishnan R, Fleischer AB Jr, Feldman SR. The comorbid state of psoriasis patients in a university dermatology practice. J Dermatolog Treat. 2005;16(5-6):319-23.
Jordan AY, Parks L, Chen SC, Higgins K, Fleischer AB, Feldman SR. Does the teratogenicity of isotretinoin outweigh its benefits? J Dermatolog Treat. 2005;16(4):190-2.
Sinal SH, Higgins KB, McLean TW, Rouster-Stevens K, Manuel J. Complementary and Alternative Medicine (CAM) Use in Pediatric Patients with Juvenile Idiopathic Arthritis. Submitted for review to Journal of Clinical Rheumatology.
Currently working on manuscripts regarding use of terbinafine to treat lichen planus; cystic fibrosis presenting as an acrodermatitis enteropathica-like eruption; and breast telangiectasias in women